AAMP 2022
Come see Hoosier Conveyor Company in Booth 825 at the American Convention Of Meat Processors & Suppliers' Exhibition! This tradeshow provided by AAMP is designed for small and very small firms in the meat, poultry & food business including packers, processors, wholesalers, HRI, retailers, caterers, deli operators, home food service dealers, and catalog marketers. All are welcome and encouraged to attend.
The trade show will take place at the Iowa Events Center. Exhibit Hours:
• Thursday, July 14th – 1:00pm – 4:00pm
• Friday, July 15th – 9:30am-12:30pm
• Saturday, July 16th – 10:30am – 1:30pm
Learn More about the AAMP Convention here: https://www.aamp.com/aamp-convention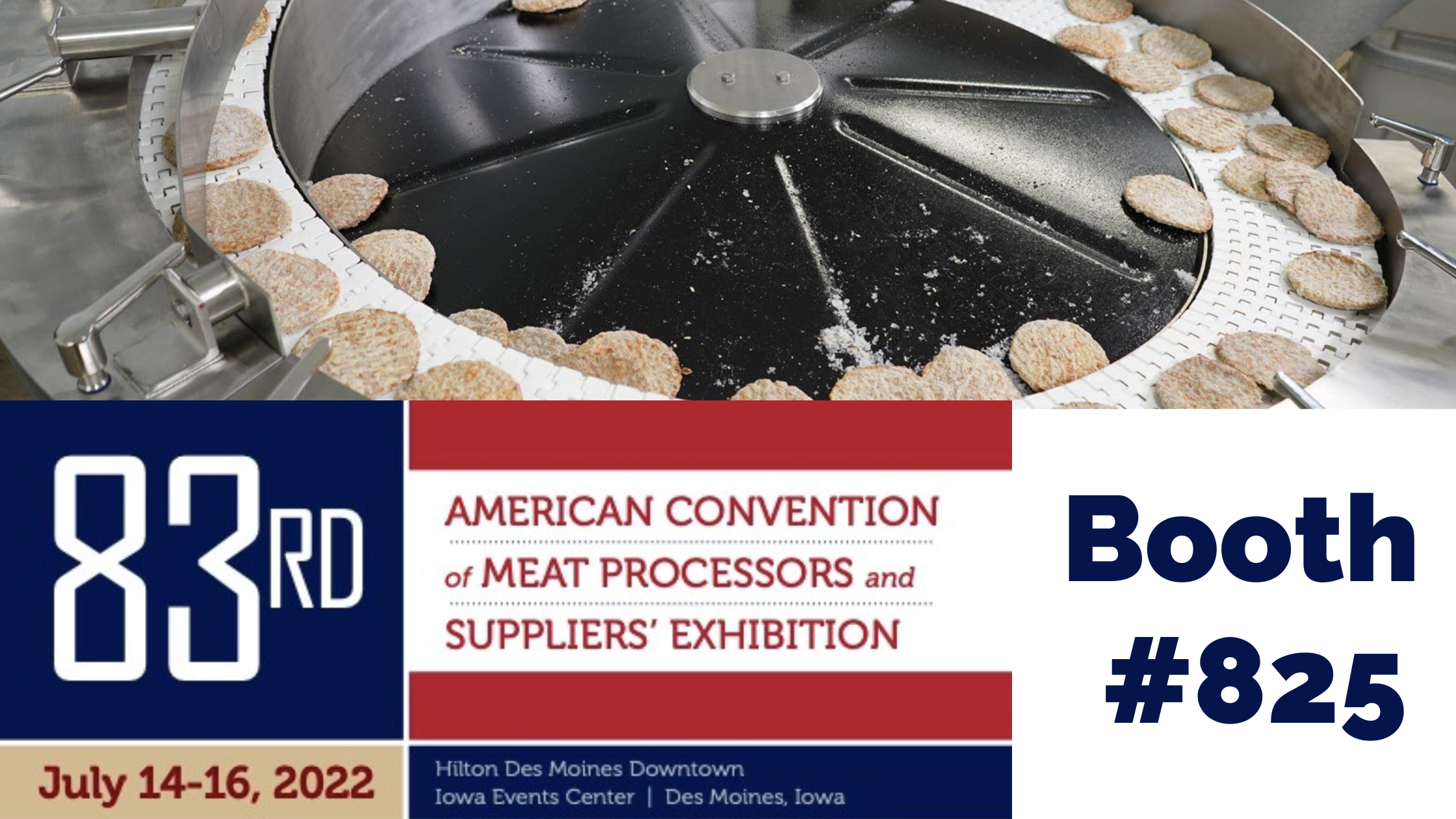 We will be showcasing our Ultimate Orienting Conveyor Series which is manufactured for the meat industry. Built with 316L and designed for disassembly and reassembly makes complete wash down of this system easy. You can learn more about the system here.
July 5th, 2022