IBIE 2022 Booth Preview
Hoosier Conveyor Company is gearing up for our first ever booth at IBIE - the largest trade event for the grain-based foods industry in the Western Hemisphere!

About IBIE
IBIE - the International Baking Industry Expo, brings the baking community together! Held in Las Vegas, NV every three years, IBIE Expo is set for September 18-21, at the Las Vegas Convention Center.
Here are 3 reasons to attend:
It's a showcase of the latest innovations and automation solutions in the baking industry
The event allows for networking and sharing of ideas among industry professionals
The conference and trade show are designed to promote the economic and educational growth of the industry
We're ready! Here's a sneak peek at what we'll have on display.
Ultimate Orienting Conveyors
Orienting Conveyors are designed to singulate and orientate bulk product to prepare it for the next phase in the production process. Our Ultimate Orienting Conveyor is specifically designed for food processing applications. The sanitary solution can provide orienting solutions for a wide range of bakery products including:
Loaves of bread
Buns
English muffins
Bagels
Rounds of dough (Baguettes)
Rolls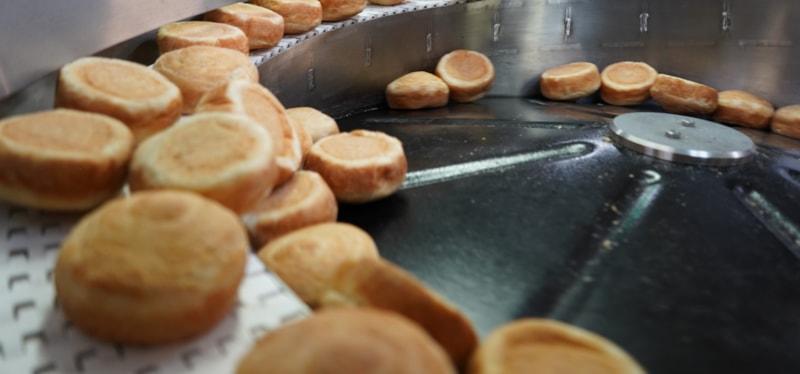 The Ultimate Orienting Conveyor, constructed of 304 stainless steel, is designed for wipe down and high-pressure wash-down environments, and can be easily disassembled and reassembled for cleaning and maintenance. The conveyor system has a unique angle steel frame that obtains fill and grind welded seams, eliminating abrasions and debris and reducing the potential for contamination.
The Ultimate Orienting Conveyor is designed to improve productivity and efficiency, increase system uptime, and improve overall product quality. It can help to reduce manual labor required for bread sorting and reduce product handling and product loss. All within a compact footprint, saving valuable floor space.
Come See Us in Booth #2779
The IBIE show is a great time to meet with vendors and industry partners. We can't wait to discuss the latest trends in baking automation.
Still need to register? Register using our code to receive 20% off.
Hope to see you in Booth #2779!
September 7th, 2022